Source: Richmond BizSense – Published on August 24, 2021
By: Noah Daboul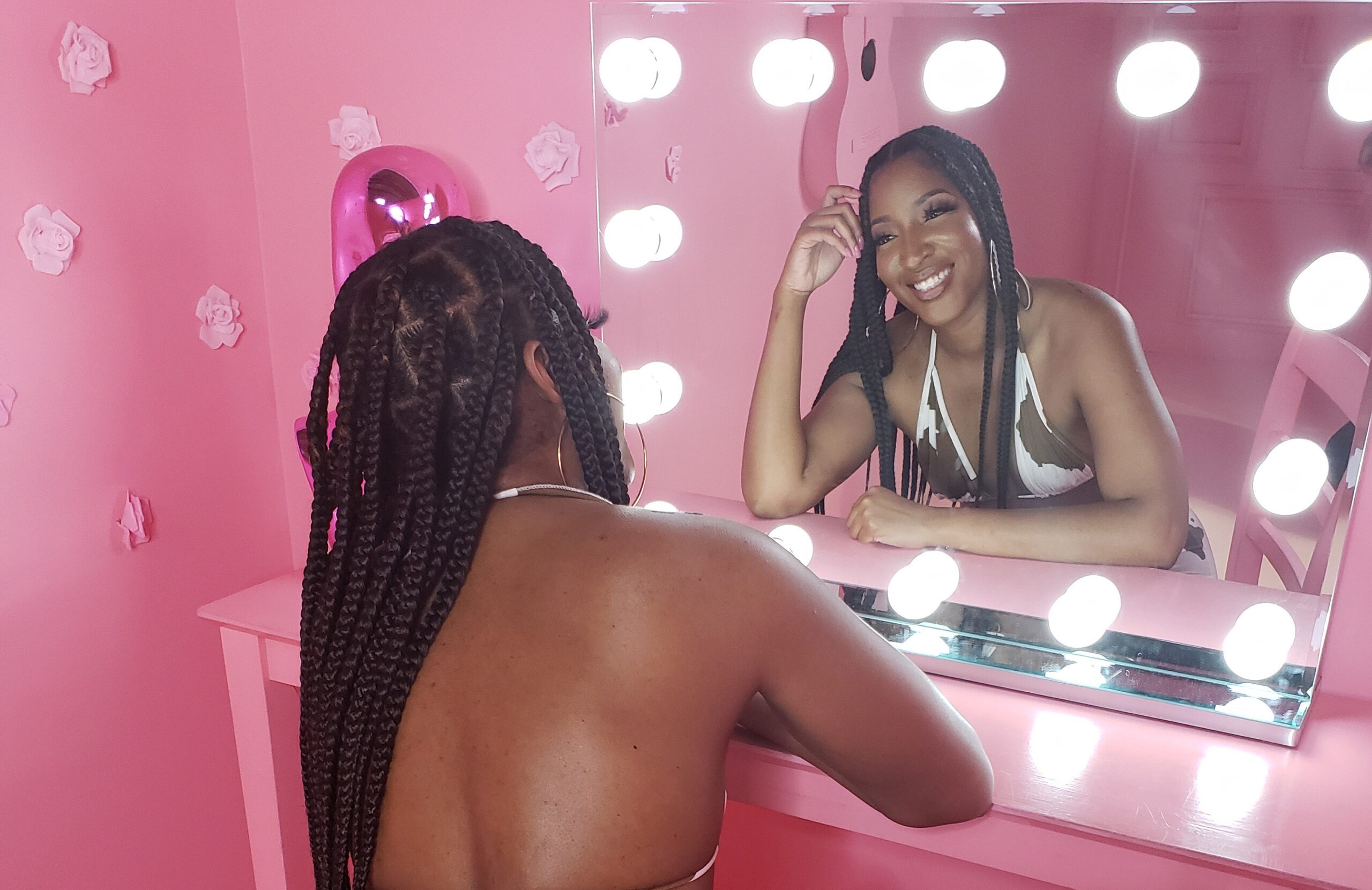 Telia Garry is the owner of a new "selfie museum" space near Willow Lawn that offers customers different backgrounds and props to use for photo shoots. (Photos courtesy of Telia Garry)
Richmond fashion collective Werk It! RVA is moving into a brick-and-mortar space to promote designers, host events and, above all else, open up a selfie space for patrons.
The new 1,100-square-foot "selfie museum" will be at 4915 W. Broad St. near Willow Lawn. It will serve anyone who wants to come in and take pictures with different backgrounds and props.
Owner Telia Garry also is planning to have the space cater to business owners and anyone else who may need to create their own marketable content.
Garry, who runs sunglasses company Lux Lenz, founded Werk It! RVA to collaborate with different business owners in the fashion industry in Virginia.
"Everyone that designs clothes, owns a boutique, models, photographers, makeup artists, I wanted to get them together and get all of our brands out there," Garry said.
From that, the selfie space concept came about as a way to help Lux and those other businesses promote their brands.
"Since I own a sunglasses company, sometimes I struggle to come up with content," she said. "If you want to sell your product, you have to come up with content. It's something you have to come up with constantly, not once a month. Anyone who has a brand can come into the museum to do that."
Garry is planning to have eight areas in the selfie museum with different props and backgrounds that will allow for a multitude of different pictures in one area. She plans to revamp and change the designs around every six months and create spaces themed for holidays like Halloween, Christmas and Valentine's Day, as well as a baby room.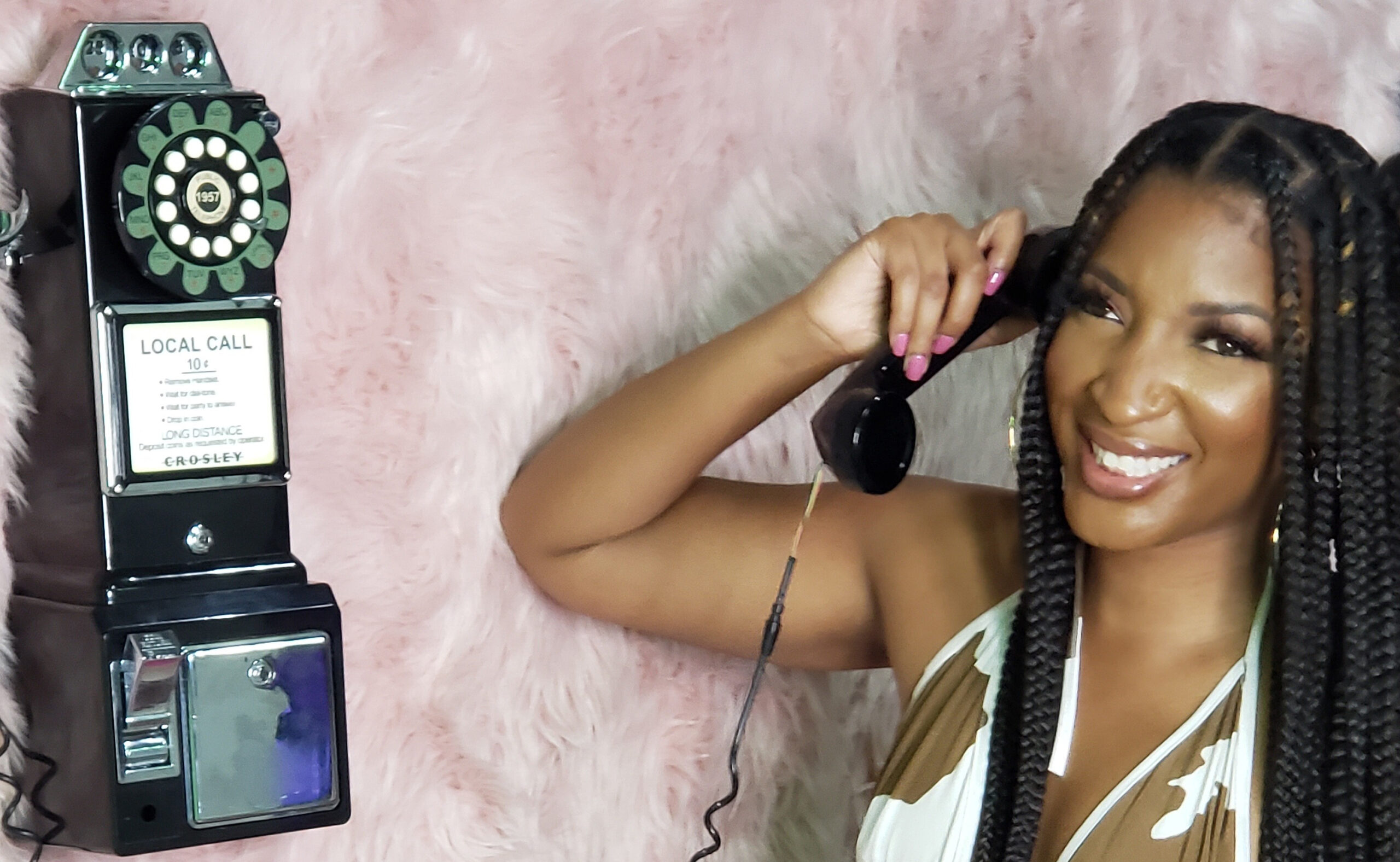 The "selfie museum" will provide backdrops for brands to create marketing content.
Garry said that while the space will serve as a backdrop for brands to create their content, it will also be open for regular people who just want to come in and take pictures. Admission will be $25.
"I'm definitely going to use it for networking events, fashion shows and I might rent it out to people who want to have private parties for businesses and photographers," she said. "If they had a photoshoot that they wanted to do, I'd let them rent it out on a day it was closed. As of right now, I'm only going to have it open from Thursday to Sunday."
Garry said that she had been looking for a space for the museum since April before finding the Broad Street spot. She is currently in the process of nailing down a contractor to put the space together.
"It's pretty much a blank space. In a selfie museum you have to carve out the different spaces and do lighting, it's a big process."
She hopes to have it open in September.
Garry said that she was going to do a lot of the work herself, but after talking with contractors she realized she was too busy. She has a full-time job as a recruiter with the Virginia Air National Guard, along with running the sunglasses company, and is putting together another Werk It! RVA fashion show in October.
Her work with the military is in part what inspires her drive to be connected to fashion.
"Being in the military, you're told what to wear Monday through Friday and that's what you wear. After work, I love to look nice and dress up. Even if I'm just going to a restaurant people always say 'Man, where are you going?!' I'm a big accessories person. I love earrings, purses, belts, sunglasses; that's just my thing. It's just me, it doesn't matter what the occasion is, I'm still going to dress up."
She secured the selfie museum with the help of broker Lebs Breeden of Joyner Commercial.